By Andrew Boyd | September 7, 2019
Memorial For Unborn Children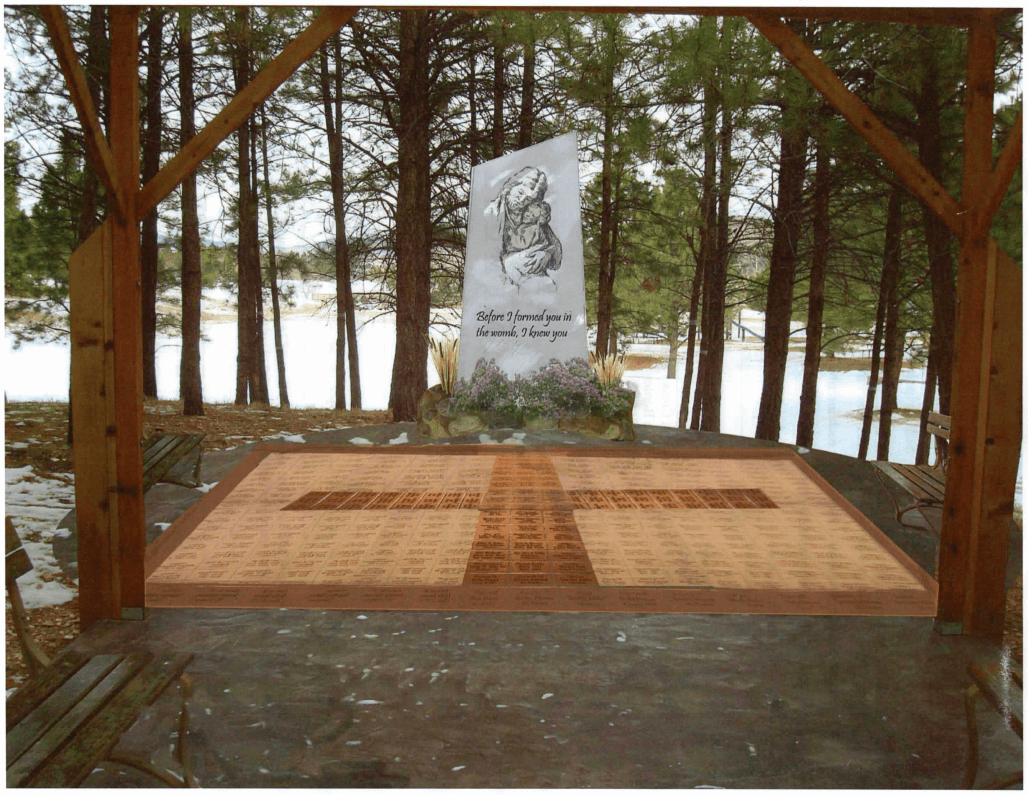 In July 2013, the Knights created a memorial for the unborn in the prayer garden of Our Lady of the Black Hills.

Bricks are available to inscribe and place in the garden. Please fill out the sumbission form and return to a Knight.
Click the link to download a submission form. Brick Form
A big thank you to all those who were involved in creating such a beautiful prayer garden!
Ken Freeman, Wes Mendenhall, Joe Bucholz, Dave Allardyce, Tom Stoffel, Ken Van Asma, Mike Brown, Tom Van Asma, Marty Quinn, Jeff Mendenhall, Mike Brown